The New China Syndrome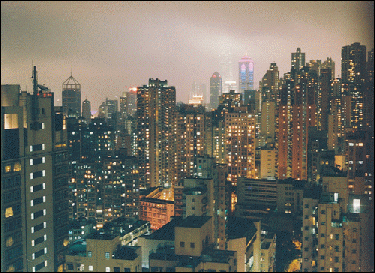 This photo-essay was completed in November 2005 and an abridged version appeared in the second issue of the London-based journal Principia Dialectica in 2006.
"The transformation of life into commodities kills, but nowhere is this more deadly than in the extreme market conditions of contemporary China. Red capitalists use anything—collagen extracted from the lips of executed prisoners or haphazardly recycled electronic waste from the West—as the raw material for runaway overproduction." LB
Read the complete photo-essay: The New China Syndrome
Considerations on THE LAZY ONES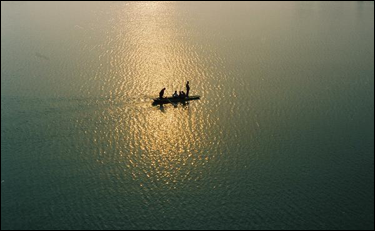 Underground filmmaker Len Bracken updated his dramatic film The Lazy Ones in 2015 to highlight his theoretical work. The film, rechristened Considerations on THE LAZY ONES, was produced for private and small-audience screenings.
The Lazy Ones is a 56-minute dramatic film by Len Bracken starring Fred Cox as a government agent charged with investigating the Work Elimination Front.
"Politically erect ... when it comes to mixing poly sci and sex ed, Bracken is the boss."
Washington City Paper
A short clip from The Lazy Ones.
Still photos from The Lazy Ones.
"People in the Occupy movement might gain a better focus on their ambition by viewing Len Bracken's film, The Lazy Ones. Occupiers are often lampooned as lazy do-nothings and defended as the 99% of the un-and-under-employed trying to free up resources from Wall Street greed to create jobs. The Lazy Ones presents a film narrative that takes seriously the idea that jobs, in fact, are not what is needed in order to shatter the modern malaise. The film imagines a global movement to outlaw work.
Bracken's past accomplishments include translating The Right To Be Lazy by Paul Lafargue (Karl Marx's son-in-law), a translation of Situationist Gianfranco Sanguinetti and a biography of the Situationist Guy Debord. Bracken also wrote a book of essays on parapolitics entitled The Arch Consppirator and co-authored, with Andrew Smith (a partner in The Lazy Ones as well), The Shadow Government: 9-11 and State Terror. The Situs are known for their perception of the global economy as one of over-production and consumption resulting in a society of near meaningless spectacle of conspicuous consumption and war. The density of Situ philosophy characterizes this film, which despite some of its mild erotic moments, makes it more a think-piece, as an NSA investigator Fred Cox assembles data on a fictional drop off in the over productive economy.
Bracken and Smith assume the roles of themselves in a world where workers of the world stop working. Instead of scenes rioting and panic, however, the camera here moves around between Washington DC and Baltimore (with also location filming in Chibi, China and Pau, France) while Cox investigates and a dialogue happens between the narrator and opponent. The opponents include Michael Zarowny as an NSA informer, as well as some nice looking women, a signature component of Bracken's work (his political novel East Is Black was transformed by a porn publisher into a porno paperback entitled Stasi Slut). Parapolitical investigator Wayne Madsen has a cameo in the film as well.
Cox begins to find the impetus for the work stoppage movement in Baltimore—Andrew Smith once owned the Black Planet bookstore at Fell's Point responsible for distributing much radical and anti-war lit—even as it begins to take hold on him. Already cynical from a previous investigation that became stymied as it moved closer toward seeing 9/11 as an inside job, the appeal of the anti-work movement's corollary, dialectical hedonism, begins to take hold, leading to a final rumination on the meaning of life and death itself. Occupy that, 99ers."
Steamshovel Press, by Kenn Thomas
Dialectical Hedonism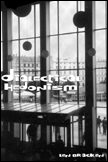 "A brilliant pamphlet by Len Bracken featuring his September 2001 trip to Riga, Latvia to attend a city-wide Adbusters-style anti-capitalist festival. Bracken mixes memoir, travel diary, sexuality, and some good ranting about modern capitalism."
ChuckO's Reading Blog
"Love is destroyed by wage slavery and fetishism, but with daring and mastery the libidinal economy could make even more serious attacks on our commodity economy than it already has—it can negate the negation of life through the painful struggle and blissful unity of lovers." LB
Dialectical Hedonism—69-page pamphlet, $6.00 postpaid.
Aphorisms Against Work

"Work is to life as a wall is to the wind." LB
Epoch Communications, 2000—second edition, pocket-size booklet
Aphorisms Against Work—13 pages—$3.00
Excerpts from Aphorisms Against Work
On the Line with Len Bracken

BBC Party Time interview about rants such as "City of Death," "Spy Ripper" and the "Campaign for Nobody." Additional cuts: "Antiwork Tango" and "Discourse on Solar Economics."
Epoch Communications, 2000—sixty minute CD—$10.00
Extraphile #10

Out of print
To Order Available Items:
Send well-concealed cash or check payable to Len Bracken at POB 5585, Arlington, VA 22205
Copyright Restrictions Apply