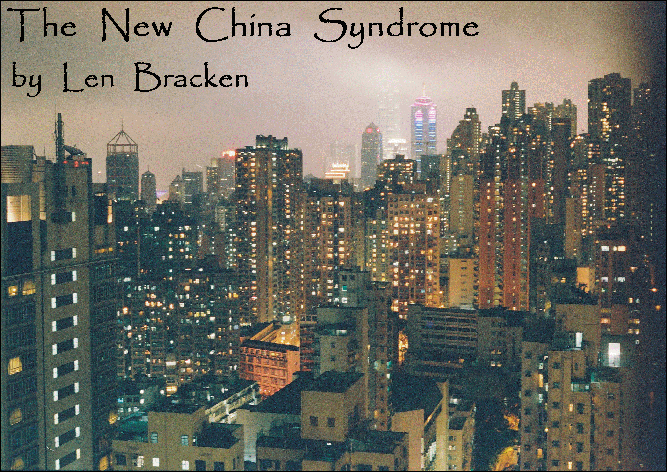 "In this society where, as we know, suicide rises, experts were forced to admit, with some regret, that it dropped to almost nothing in France during May 1968. Without precisely mounting an attack there, this spring also enjoyed beautiful skies, because a few cars burned and the others lacked gas so as to pollute. When it rains, when there are fake clouds over Paris, never forget that it is the fault of the government. Alienated industrial production makes rain. Revolution makes clear skies." Guy Debord, Ill Planet1
Contents
Preface
This essay was completed in November 2005 and an abridged version appeared in the second issue of the London-based journal Principia Dialectica in 2006. I would like to thank the editors of that publication for their encouragement and advice. Although several of my readers prefer not to be named, I am able thank Ben Bacon, Allan Graubard, Sonja Kotlitca, Michael Stewart, D.A. Smith and Michael Zarowny for their comments. My deepest gratitude is extended to Christina Burtis and Magdalena M for their close reads and invaluable suggestions.
Introduction
The transformation of life into commodities kills, but nowhere is this more deadly than in the extreme market conditions of contemporary China. Red capitalists use anything—collagen extracted from the lips of executed prisoners2 or haphazardly recycled electronic waste from the West3 —as the raw material for runaway overproduction. The Chinese commodities inundating the earth stem from a pitiless market of low-paid laborers, including children and prisoners, who put in long hours, often six or seven days per week.4 With massive unemployment in rural areas5 and a huge unregistered migration to China's cities, the so-called floating population, life for many unfortunate Chinese is a constant struggle of one against all in which stolen children are sold for profit6 and scavengers covet everything, even stones from the Great Wall.7
Confucianism and socialist moral codes have given way to an open and rampant sex industry; women compete to sell themselves as commodities in exchange for other commodities in some of the world's largest shopping malls.8 Suicide rates have risen precipitously, becoming the leading cause of death for people between the ages of 18 and 35.9 Respiratory illnesses from urban air pollution prematurely kill more than half a million people per year,10 and poisonous discharges have spawned anti-pollution riots and occupations in the countryside.11 Pollution and the profit-minded conditions in the multibillion dollar poultry industry, to cite another facet of this syndrome, have engendered a deadly avian flu that threatens human life worldwide and has already necessitated the mass slaughter of birds.12 People know they produce their early demise through excessive work in dangerous, often fatal conditions,13 and they sometimes find ways to resist or escape this lethal commodification at the heart of new China.
Henri Cartier-Bresson's photo essay "From One China to Another"14 captured the 1949 revolution from many angles and both sides of the conflict. His shots bear shrewd witness, better than words ever could, to the historical moment. Although not as momentous a time, I traveled to China in 1979, camera in hand, soon after the Beijing Spring and Democracy Wall movements flourished and were crushed on party orders. In addition to exploring the capital, I climbed Tai Shan and toured the industrial city of Jinan—notably the latter's textile and heavy machine factories, its sport training facility for targeted youth and a nearby agricultural commune. My 2005 trip—to Hong Kong, Macau, Shenzhen, Chibi, Wuhan, Guilin and Yanghsuo—confirmed reports that an economic revolution has taken place over the past twenty-six years that rivals in importance the political transformation that occurred at the midpoint of the twentieth century.
I should mention at the start, in a brief digression, that despite the constraints on expression imposed by the Chinese Communist Party, there was a rare freedom to feel in Beijing during the summer of 1979—the freedom of riding a bicycle on well-lit streets at night, with many others, without interference from cars. The party had designs for cars, and now Beijing's streets are clogged with them,15 but at that moment people from all economic levels used standard bicycles, as the photos attest, and they could do things they wouldn't otherwise be able to, such as accompany a lover as warm air brushed against faces and free-flowing hair. No traffic, pollution or gasoline to worry about. The pedal-induced wind ruffled loose white shirts and dark trousers and ran through the slits in sandals—uniform clothing but at once comfortable, egalitarian and elegant. A bike took me up an alley where I wouldn't have gone on foot at night out of prudence. Away from the main street, many hundreds of residents lined the balconies and steps, shoulder to shoulder, on both sides of the alley in a calm crowd representing powerful biological force that history shows can turn in many directions.
This force has at times turned away from party directives in protest, but mostly it marches in step with the call to sacrifice for the sake of industrial production and consumption whether it comes from party bosses or private managers, socialist consumer displays or Western style advertisements in the Chinese edition of Vogue. From 1979 to 2005, pure state capital ceded to the new hybrid of red capital, much to the benefit of those with party or military connections.
The environmental consequences and uneven income distribution16 resulting from this economic transformation—from a system of state ownership to one of privately held firms—are sources of grievances that spark protests in the tens of thousands every year. At its root, however, this destructive change must be seen in light of the seductive commodification that is turning mainland China into a factory-superstore along the lines of Hong Kong before the handover, only wilder without the efficient and stern British bureaucrats who ran things when I was there in 1995. Now citizens of the city move to the mainland in search of opportunity, not vice versa.
Policy Transformation. The Four Modernizations, essentially the key policy for the country's economic development, was formulated by Zhou Enlai (then transliterated as Chou En-lai) in 1975. He was dying of cancer, and the policy was more forcefully supported by Deng Xiaoping (then Teng Hsiao-ping) against the Gang of Four who targeted him in the Antirightist Deviationist Wind Campaign and called his writing "poisonous weeds." Mao Zedong (then Mao Tse-tung), who had warned against emphasizing material progress in his 1976 New Year's address, would die later that year. By the following year, the Four Modernizations policy was presented by the rehabilitated Deng at a speech to the Eleventh Party Congress in 1977.
A ten-year plan was unveiled in 1978 to develop seven sectors—iron and steel, nonferrous metals, oil and gas, coal, electricity, railroads, water transport—at a time when private enterprises didn't really exist. The following year, it was pointed out to me that workers in Red Star Commune Number Five in Jinan, the capital of Shandong Province, had private plots and raised chickens and pigs for sale at local markets. There were other legal exceptions, but privately owned enterprises were still rare. The ten-year plan would undergo revisions and retrenchment, but by the eighties, the party had ceded much control of the economy to the market. And by 2005, with the privatization of so many state assets, privately held firms comprise 60 percent of the total economy.17 Although the United States still doesn't recognize China as a market economy, many other countries do.18
In the new market system, the Chinese Communist Party has given much care to the needs of capital and little to the lives of citizens that are lost in excessive work hours, some actually working themselves to death, and a newfound and sometimes ruinous quest for consumption. Although China has become the second largest economy in the world in terms of purchasing power parity,19 which I discuss in detail below, an estimated 190 million people drink "harmfully contaminated" water every day20 and someone there commits suicide every two minutes.21 China, moreover, has the world's largest shopping mall with many more on the way to satisfy rising internal demand created by Western style advertising.22
Pursuit of Harmony? The current leaders, President Hu Jintao—also general secretary of the Chinese Communist Party—and Premiere Wen Jiabao, advocate the development of a "harmonious society,"23 but the contradiction between their plans and everyday life is painfully sharp in a society where 5 percent have 50 percent of bank holdings.24 The masses believe their eyes not their ears—they are the ones who have created the new China, often paying for it with their lives: over 6,000 miners died on the job in 2004,25 for example, and China has the highest total work-related fatalities of any region in the world.26
The ceaseless and hazardous pursuit of prosperity ultimately serves capital and its accumulation—by the state itself, seen in its surprise but public intervention in the Hong Kong stock market against speculators during the city's handover to the mainland in 1997, and by a class of individuals that includes many members of the military and party officials. Hence the phrase "red capital," used by the radical Hong Kong legislator Leung Kwok Hung, known as Long Hair.27
The Legacy Question. Who is responsible for the rapid creation of powerful red capitalists? The Chinese people may half-remember Deng's support for the Beijing Spring in 1977-78 and attempt to forget his crushing of Tiananmen Square protesters in 1989, but they fully associate him with the market reforms and prosperity that have transformed China into a society of haves and have-nots.
According to Tsinghua University professor Wang Hui, the system put in place by Deng is "market extremism" with the party working for a particular form of capitalist acquisition that has alarming consequences.28 I'm thinking, for example, of deadly anti-pollution riots in April 2005 against chemical plants in Huaxi29 and Zeguo,30 and another in August against a battery company in Zhejiang province for its toxic lead discharges that killed several children and irreparably damaged countless others.31 As a rural leader in Xiachaoshui put it after the destruction of several mines and factories along the Qingshui River, "If the central government cannot solve the problem, we will wait for a little while, and if they still have not solved the problem, we will destroy more of the factories."32
Mao is held responsible for the insanity of the Cultural Revolution (1966-1969) and calamitous famine that resulted from the Great Leap Forward (1958-1960). Likewise Deng should be known for the pollution, class conflicts and unfortunate aspects of commodification, not just the prosperity, resulting from his modernization program. Party members are still required to study Mao Zedong thought and Deng Xiaoping thought, although I was assured by a party official that the former is out of favor with most business-minded comrades. Interestingly Buddhism has seeped into party ranks, and this tendency is found even among those who still revere Mao.
At times of rapid modernization, one understands how people would want to revive ancient traditions in an attempt to regain a sense of lost stability. The social morality of Confucius has traditionally been an unspoken and pervasive a presence in China, but today this gives way to online sex discussions,33 massage parlors and recent orgy scandals: notably one this spring involving Japanese men who came to China around the time of the anniversary of the 1931 occupation of Manchuria in what was interpreted as a celebration of Japan's conquest with Chinese prostitutes and another party-style orgy this summer at the Great Wall involving locals and Westerners.34
The Hedonist Response. Of the three major Chinese philosophical traditions—Buddhism, Confucianism and Taoism—the latter seems most neglected. It has its religious adherents, but few in China I met appreciated its more philosophical insights, such as its study of gestures. A small book modestly entitled Lessons of Chuang Tzu35 by the French Sinologue Jean Billeter accompanied me to Chibi, formerly Puqi, a prosperous town located in south central province of Hubei. My Chinese friends laughed as I awkwardly knelt as if to pray in a Taoist temple. I didn't pray because I'm not religious. But as the author of a pamphlet on dialectical hedonism,36 I do think of what happened during the 1979-2005 timeframe in terms of the energy or chi that had been cultivated by the immobility of workers being released in a rest-movement dialectic that should eventually revert back to rest.
Pain and pleasure exist in rest and movement, and as basic categories of existence they tend to pass into each other, with hedonists seeking immobility and sensuous pleasures over death and work. The Chinese will also embrace the pleasures of rest or else expire—the ultimate form of rest—from work-related illnesses, exhaustion, pollution or suicide. Moreover, the country's staggering 1.3 billion population figure indicates that Chinese people, despite all of their self-sacrifice as commodities in the ruthless labor market, already seek the pleasures of flesh as much as the pains of work.
The lazy, in the positive sense of the word as used by Paul Lafargue in The Right to Be Lazy,37 communal farmers at Red Star Commune Number Five in Jinan, resting in the shade and roused by my guide and the well-dressed people lolling under an overpass watching the train go by near the Yellow River in the late seventies would soon transform into industrious types. Aside from a ditch digger taking repeated breaks in Hubei Province and a retired old man resting in a Macau island park, I simply didn't see lazy people in 2005. But I witnessed worker bees everywhere.
This accumulated energy or chi was released by a party directive that lacked the practical warning of a Mao or Chuang Tze against losing oneself in the world of things, as humans are inclined.38 As early as the third century B.C. the Chinese had this philosopher who inveighed against alienating oneself and compromising one's subjectivity in things, of letting things treat people as things. Perhaps party officials were blind to the warnings from Chuang Tze, the author of the essay "Free and Easy Wandering," not to mention the critique of fetishism by Karl Marx, because bureaucrats tend to think in abstract terms—blind to the supreme misfortunes of those who experience labor, unemployment and consumer deprivation in more concrete ways. Deng wanted socialism to become rich by making commodities for the world. But he and his successors, because of obvious contradictions, could not prevent a massive loss of autonomy to market forces on many levels, particularly the further transformation of human subjects into factors of production and consumer statistics.
Until this negation of immobility, namely the overproduction frenzy by the Chinese since 1979 and more recent rise in consumption,39 is overcome with some form of unrest, or better, rest (preferably a pleasurable rest and not the deepest rest of death, which is more likely), red capital will create more value for masters and destroy more lives of slaves. The empire of red capital gives every indication it will smother the earth with commodities and pollution on a scale that could easily surpass all other empires. Addicted consumers worldwide happily succumb to the mighty dragon, devouring its commodities without the slightest pang of conscience, the way nineteenth century opium addicts in Hong Kong consumed their drug to the delight of their imperial master. Back then only a quarter of Chinese males were addicted to what the Brits insisted was a "harmless luxury." Now virtually everyone feeds an addiction to cheap Chinese goods.
I. Growth Quadruples; Red Capital Rises; Workers Suffer and Die
Growth Quadruples. Although Nixon visited Beijing in 1972, it wasn't until 1979 that China and the United States established diplomatic relations and foreign investors began training their ears to withstand the shrieking, as one put it, of Beijing opera singers. Figures in China are often slippery, but according to the CIA's 2005 World Fact Book, China's GDP quadrupled during the 1979-2004 timeframe, and it has been running at nearly 10 percent for the past two decades, with this growth largely driven by export sectors. Total GDP hit $1 trillion in 2000 and reached $1.6 trillion in 2004, according to the World Bank.40 Although China is seventh and the United States is currently the largest economy, according to experts, China is expected to be dominant by 2030.41 The CIA's purchasing power parity estimate, which uses a basket of goods to account for currency discrepancies, already ranks China as the second largest economy at $7.6 trillion compared with $11.7 for the United States.42
Deng had famously argued for pragmatism with the following axiom: "Whether a cat is black or white makes no difference. As long as it catches mice, it is a good cat." He let the cat out of the bag and China has grown into a huge capitalist tomcat with membership in the World Trade Organization and what trade diplomats in Geneva understatedly call "economic realities" referring to China's estimated $100 billion trade surplus with the rest of world.43 No one would like to put that cat back in the bag more than textile workers in other countries.With the WTO program of lifting tariffs in 2005, the sharp rise in exports has been lead by textiles—t-shirts, brassieres, pocket lining, etc. In less than six months in 2005, Europe, for example, imported 181.5 million Chinese sweaters, and in 2006 it will import 200 million.44 Shipments of various textiles have exceeded quotas and are clogging European ports in what has been labeled the Bra War, prompting questions about how much clothing can the world absorb from this strange communist-capitalist machine that runs on a virtually endless supply of cheap labor—including millions of children under 16 and hundreds of thousands in prison camps.45
With this system in place, officials find themselves in the unusual position of seeking to slow the economy and even slow the surging export growth that marked an alarming five-fold increase in June 2005 over the previous year.46 But the market forces put in place by the party now appear to be beyond party control, and even as China's internal market grows, it can't absorb this vast industrial overproduction. Economists advise that the Chinese economy, although admittedly overheating since 2003, is not growing faster than Korea in the sixties and seventies or Japan in the eighties. They concede, however, that China is so much bigger that the consequences of this overproduction crisis are unfathomable.
Red Capital Rises. Power is now shared with entrepreneurs, industrialists, and financiers—the red capitalists who work closely with the military and party officials or are themselves present or past members of these organizations. The goals of red capital are clearly revealed in the energy sector, which is also a good indication of the red-hot economy—energy demand is now 150 percent higher than in 1980,47 so high, in fact, that in 2004 over 10,000 factories rationed power and rearranged production schemes in favor of graveyard shifts due to inadequate electricity.48 With funding from state banks flush with foreign reserves from international trade, Chinese energy firms have cut deals with Angola, Australia, Azerbaijan, Brazil, Canada, Iran, Kazakhstan, Saudi Arabia, Sudan, Uzbekistan and Venezuela. The July 2005 appreciation of the yuan makes oil cheaper for the Chinese, as is the case with the companies they bid on in the West, notably the energy firms in the United States and Canada.
Unlike the Japanese, who invested in U.S. real estate in the eighties, the Chinese cleverly buy firms that actually produce things, and they clearly have their eyes set on energy deals as the naked competition for dwindling sources of oil has been unveiled by war in Iraq. Bush 43 has made real to Saddam Hussein the threat Nixon made to the Saudi royals during the 1973 oil crisis, namely seizing the fields. The Chinese understood the national security concerns of U.S. lawmakers regarding their bid on the U.S. energy firm Unocal and withdrew it in 2005. Meanwhile, Beijing joined with Moscow in opposing American moves in former Soviet republics in the region and other military advances, notably increased U.S. troop levels in Japan and calls in Washington and Tokyo for the creation of Nipponese nukes. To counter possible U.S. moves to block China's access to energy resources, a "string of pearls" strategy with bases stretching to the Middle East is being developed, notably in Pakistan with a pipeline running to China, and in Indonesia near the strategic Strait of Malacca through which 80 percent of China's oil imports must pass.49
The Chinese may have been thwarted by Washington from buying Unocal, but the United States can't count them out of all deals and may, in the end, have to leave it to the red giants to show the world how to accumulate capital—even if it is a contradiction, to say the least, and a potential recipe for class war, for a purported people's army or communist party to have devised what an expert says is "one of the most unequal economies and societies in the world."50 They use cost-free, risk-free loans from state banks and a sacrificial labor force to overcome crises at home while cashing in on them abroad—for example with bold acquisition of bankrupt firms overseas that give the Chinese a say in how things are run, or the likely exportation of inflation through the appreciation of their currency, at the puzzling suggestion of sages in America.
The Chinese, above all, want to continue selling their commodities to western markets and may be inclined to make concessions to their counterparts in Washington, except on issues such as Taiwan and energy access. It will be interesting to see if the West allows so-called communists, who are in fact nationalists, to play the game of capital on an equal footing. As a consequence of their trade advantage, the able bureaucrats at the Finance Ministry, the People's Bank of China and the state investment body China International Trust and Investment Corp have emerged as a major force on world capital flows with investment at 45 percent of GDP and sharply increased mergers and acquisitions abroad.51 These red capitalists saw to it that the nation held a formidable $659 billion in foreign reserves in March 2005, according to the U.S. Treasury Department's estimate,52 which is second only to Japan and rising by tens of billions every month.
Economists at the IMF observe that China's holdings of U.S. Treasury bonds have fallen steadily since 2003,53 and despite its claims to the contrary, it appears China may be moving away from the dollar holdings, which now comprise 62 to 75 percent of its foreign currency assets.54 This unwillingness to continue financing U.S. consumption could prove bitter medicine for America's credit-driven, debt-ridden society with the threat of rising interest rates and recession or worse. A full-scale financial crisis, with a festive name like Tequila and Tango for the Mexico and Argentina crises, may be in the U.S. economic outlook.
Or a crisis that takes on viral qualities and spreads, as was feared with Asia in the late nineties but is more likely in the U.S. case, given the role of the dollar. People such as Federal Reserve Chairman Alan Greenspan and Harvard President and former Secretary of the Treasury Lawrence Summers, and institutions such as the International Monetary Fund and the Bank of International Settlements in Basel, the so-called central bank of central banks, are sounding the alarm about the U.S. trade and fiscal deficits.55 Clyde Prestowitz of the Economic Strategy Institute thinks a run on the dollar could be triggered by a central bank of any number of countries, probably one less entangled with the United States than China, if the bank decides it has too many greenbacks.56 A Budweiser crisis, perhaps, is in the forecast, one that hits Joe Sixpacks with housing foreclosures and soaring gas prices.
Workers Suffer and Die. From 1949 to 1979, the Chinese population doubled at the behest of the party's directives to "make China stronger."57 This proved all too successful, and in 1979, when the population was still under a billion, the party instituted its controversial one-child policy and actually forced abortions on its citizens.58 In July 2005, the Chinese population reached 1.3 billion, according to its government figure. The CIA estimate, however, is 1.5 billion, demonstrating the vast scale, as the difference in estimates exceeds the populations of most nations.59 A consequence of this huge population is that each year 20 million more people are selling their labor power as commodities in a ruthless labor market, which enables the nation to hire people rather than use robots, as Japan prefers.
In the late seventies and early eighties, the party began encouraging flexible forms of employment, such as self-employment, part-time work and seasonal jobs, in response to rising unemployment. The party now openly speaks of "inducing workers to change their employment opinions"60 in favor of new forms. Whereas in 1978 zero Chinese workers were self-employed or worked for foreign-funded companies, by 2001 the numbers had risen to 2131 and 345, respectively, per 10 thousand. Although most people, 76 percent, still worked for state-owned firms in 2001, over the 1978-2001 timeframe urban collectively owned units fell 37 percent as a source of employment and private enterprises rose 10,080 percent.61
Researchers find that in the current market conditions of labor oversupply, employers make working conditions worse to pursue higher profits, and "workers may work excessively when they are in competition for jobs and tend to underbid one another to get a job."62 In addition to evidence of a great deal of forced overtime, a Renmin University survey finds that the most prevalent reason for the extension of work hours is intensified market competition. In the three cities they surveyed, 43.2 percent would prefer not to work overtime, compared with those who wanted it and those who were indifferent. Workers with lower education had longer hours, with construction being one of the hardest jobs in terms of hours and hazardous conditions.63
In 2001 the Chinese public learned with alarm that a man worked 226 consecutive days and 17 hours every day, becoming the first reported "death caused by tiredness" from work.64 Moreover, China surpasses all other regions in work-related accidents, fatal and nonfatal work-related diseases, and deaths by dangerous substances from work.65 Work-related fatalities in China are over 450 thousand per year.66 Like workers everywhere, the Chinese die of violence at the workplace, and of work-related conditions such as cancer and suicide, not to mention a host of respiratory, circulatory and communicable diseases that come unwanted with the employee benefits package.
But the problem is worse in China. In 2001, for example, 102,606 workers died from contact with dangerous substances on the job.67 Although market reforms have lifted many millions of Chinese out of absolute poverty,68 i.e. living on less that a dollar a day, the work safety figures show this meager salary is stained with blood and often so tainted with toxins that it's better left untouched.
Those who would organize or protest in favor of labor rights and many others, including "hooligans and lazy people," are abducted and without trial sent away for "re-education through labor." Prisoners—the world doesn't really know how many—rise at five in the morning and work in brainwashing camps until midnight. "We carried stones to a river wharf all day then made artificial flowers at night, seven days a week," said one former inmate.69 It is difficult to imagine more a hopeless scenario than being forced to chant pro-work slogans while toiling deep underground in a dirty prison mine.
II. Environmental Nightmare of Overproduction
The reverence for Mao and his thought, such as the adage "conquer nature and thus attain freedom from nature," has faded, although he still looms over the society like a totem of rectitude, and sculptors line the Long March with his likeness. Despite Mao's military perspective on nature, he instituted work brigades that took care of communal spaces, natural resources and the roads that were so lightly traveled during the late seventies that rice could be processed on them. Deng was only beginning his reign back then, when people walked and rode bikes or took buses. But eventually Dengists filled the bureaucracies and propagated his axiom "to grow rich is glorious" with great success. They implemented policies that have filled the streets with cars and set the nation on track to soon become the largest consumer of automobiles and the biggest auto manufacturer.70
This market-oriented tendency led to business practices, replicated innumerable times, aimed at economic growth above all. The environmental results were predictable and exacerbated by scavenging and theft of public resources for private use, such as stones and trees that would otherwise prevent erosion. The ecological nightmare that observers such as Orville Schell predicted71 —the desertification, contamination and overall degradation—has become all too real.
I witnessed this at a hot spring in Hubei where at first everything seemed incredibly nice—mineral-rich water, budding cherry trees—until I learned that the lights visible at night were from a coal-fired power plant down the road; in the other direction a closed concrete plant, maybe a kilometer away, stared like a ghost at the abandoned homes across the street. People had fled from the pollution, literally for their lives.
Most Chinese are no longer oblivious. A recent nationwide survey reveals that 95 percent regard environmental degradation as a critical issue.72 But even if people say pollution must be handled immediately, they also find it difficult to quell their pursuit of economic glory. Circumstances are such that surviving and thriving in the market are perceived to be just as vital to one's existence as threats posed by pollution—that is until they become so immediate and intolerable that rioting is a reasonable response.
Before leaving on my latest trip it was clear that I would not see the dazzling sunrise from the heights of Tai Shan as it had been in my youth because of the infamous Asian Brown Cloud. The waters of Victoria Harbor, a shimmering blue under a sunny sky in 1995, would now reflect haze in the gray-green wavelets. U.S. satellite photos show a dense blanket of industrial emissions covering central China. Where the pollution dissipates, it still partially obscures the land below, such as along the coastline around Shanghai. Satellite sensors also pick up the vast plume of carbon monoxide wreathing across Asia and extending over the Pacific to Hawaii and even, at times, as far as the West Coast of the United States.
Green GDP. Chinese policymakers planned to create a "green GDP" indicator that accounts for environmental costs, but no results have been released. The World Bank estimates that costs from environmental contamination run 8-12 percent of GDP, including direct damage from acid rain, lost work, health care and disaster relief.73 If the Chinese were to fully assess the cost, they would have to also make a subjective assessment of the pain caused by soaring asthma from suspended particles in the air, bronchitis and emphysema from sulfur dioxide, a substance that is often so concentrated one can smell it in the street.
This was the case in the booming city of Shenzhen, just inside the mainland near Hong Kong, which has an even more intense factory-superstore quality than the former colony. I spoke with a doctor who had witnessed Shenzhen transform from a small fishing village into a place where stockbrokers rub shoulders with a vast floating population, some of whom I saw sleeping the night away under their coats in an internet café. There are now hardly any more fish to catch around Shenzhen, which is a consequence of the millions of tons of pollutants that flow into the mouth of the nearby Pearl River every year. The doctor said most inhabitants suffer in some way from the problems associated with carbon monoxide and lead from cars. Across China millions of people have coughs, chest pains and throat and eye irritation from high ozone levels.
Deng, the short man who survived three purges, liked to remark "the sky will never fall on short people," but he was wrong: it is falling on the citizens who came after him, short and tall.
Government Response. To its credit, the current leadership has acknowledged that China is facing an ecological crisis. Pan Yue, deputy director of the State Environmental Protection Administration (SEPA), said the "develop first" attitude was "absolutely wrong" because it made cleanup more difficult. "Pollution will quadruple by 2020," he predicted, "if the pace of pollution remains unchanged."74 SEPA has begun closing down some highly polluting enterprises, such as gold mines and paper mills75; it's also going after officials who protect polluters, but it faces many enforcement hurdles in this vast, highly populated country where pollution is not controlled from Beijing. SEPA workers outside the capital are paid by local governments so they can be deterred from probing too deeply.
Pan rightly considers pollution to be a political problem, a question of justice and democracy. Although many poor people are learning to live with pollution, others are making formal complaints about contamination (426,000 in 2003)76 and many unsolved problems on issues like this led to "disputes or incidents" with authorities (60,000 in 2003).77 Pollution occurs more often in poor districts and villages, such as the "cancer village" of Shangba where half the deaths every year are from cancer78 —in China as a whole one person in five dies of cancer.79
Pollution horrors are played out every day across the nation: in the countryside where arable land was, until recently, routinely requisitioned by manufacturing plants with the help of corrupt local officials; as well as in the cities that have undergone massive internal migration, putting intense demands on water and waste management.80 In rural areas, an estimated 300 million people don't have access to safe drinking water and food is often grown with polluted water.81 Seventy percent of the country's rivers are tainted, and of the world's thirty most polluted cities, twenty are in China.82
Middle Kingdom's New Clothes. The ecological situation is so dire that it can't be covered over, however bright the fabric plastered with ersatz logos or pirated cartoon characters. The new styles are everywhere one looks, along with shreds of colored plastic from the cheap bags used to carry the commodities home. The bags end up scattered by the wind and water, eventually sticking to branches and twigs as random bright specks. These plastic scraps are not in the photos from my first trip, for example, the Yellow River shots. But I recently saw signs of pollution along the banks of the Yangtze and marring patches of the exceptionally lovely Li River between Guilin and Yangshuo—arguably one of the most beautiful river gorges in the world where strangely shaped limestone peaks, namely karsts, rise up from the plain by the thousands and prompt similes of musical notes and elephant trunks.
A Song Dynasty scholar, Fan Chengda, said he sent paintings of Guilin's karsts to friends back home, but few believed what they saw. They are now depicted in the Chinese landscapes one sees in cheap reproductions on everything from bamboo scrolls to lamp shades—usually a steep gray mountain adorned with vegetation and perhaps a pagoda, with more peaks in the background. Guilin's terrain has been the shameless model for these bamboo forest artists—she has no choice but to lay bare her some 70,000 rumps for as far as the eye can see, but the river is no longer as beautiful as it once was. The reflections of clouds that floated its surface have disappeared into the polluted haze.
Despite this fading beauty and the diminishing consolation of rural life for locals, the five-hour, 85-kilometer ride on the Li was still a highlight of my recent trip. The steel ship sailed through a valley of karsts where bamboo groves line the banks and waterfalls pour down mountains that rise from the green surface undulating from the wake. The smell of cooking from the back of the ship wafted over the passengers, and as the music plays I'm struck by the serenity of the deep-green water and sheltering mountains that give the place a sense of calm grandeur. The Chinese have a word that is now spelled you, formally yeau, meaning to walk around but also to swim and be carried away by currents.83
As consciousness takes on a visionary quality, floating, I imagine thousands ... millions of Chinese abandoning their factories and fields and being taken away by the current, on their backs, peering into the clearing sky as their black hair swims like slender eels in the emerald water. The river is always changing and human transformations submerge themselves with it, with what could reasonably be called the Way if there weren't so many. The current regime is for tourist ships to crowd the river that is otherwise fished from bamboo rafts with nets and cormorants, trained birds with rings around their necks to prevent swallowing. I feel guilty bringing my tourist sewage to the family crossing the river on a slender raft, the children kneeling on the bamboo slats so close to the swift-moving water, hanging on with tough little hands.
Anti-Pollution Riots. Ecological misery mars the lives of millions in the new China, and this was reflected in an event first reported in the South China Morning Post.84 Villagers in Huaxi, a town in Zhejian Province, demanded in April 2005 that factories be moved and went after government workers with rocks and clubs, inflicting scores of serious injuries and destroying police vehicles and buses. With the air and water fouled by hazardous substances, the villagers smell the pollution with every breath and are unable to grow crops that are safe to eat. Local officials hold shares in the factories and have little incentive to halt or even reduce emissions and discharges. The Huaxi villagers took their concerns to officials in the provincial capital and in Beijing, to no avail. As a last resort, elderly people, mostly women, set up a tent city blocking the road to the factories. Their brave efforts closed the chemical plants. Police had encircled the villagers on the pretext of helping the poor old women out in the cold, but the police where themselves encircled by more locals. Eyewitnesses said the skirmish left dead bodies from both sides. A reporter who arrived the next day and had her notes taken by police found a cop uniform draped over a shattered car.
A similar pollution protest erupted in August 2005 in Meishan, a town in Zhejiang province where the Tian Neng Battery Factory continually released toxic discharges containing high amounts of lead into the water. Mismanaged waste from the factory is bad for everyone; those children not killed by lead poisoning are afflicted with tragic growth and developmental problems. One thousand policemen went to villages around the town and beat up protesters who demanded that the factory, which had poisoned and in some cases killed their children, be shut down. During the night, five thousand residents retaliated by breaking into government offices and those of the factory itself, setting them on fire. Before it was over, they burned four police cars and scores of people were injured.85
Lest people in the West judge without also judging themselves, U.S. electronics waste is routinely shipped to China for recycling by children who scavenge computer parts and breathe solder fumes without protection as toxic dust settles around them.86 Because the United States has not ratified the Basel Convention, it is legal for Americans to export e-waste—between 50 and 80 percent of such material collected for recycling in the United States is exported. Although China tried to prevent this trade by banning the import of e-waste in 2000, Greenpeace, which is now legal in China, discovered e-waste still arriving in the port of Guiya in Guangdong Province, the nation's main center of e-waste scrapping.
As more children die from contact with toxic substances that are intrinsic to China's economic overproduction, citizens may react like the farmers who live near smelting factories in Guideng, along the Qingshui River. Soot from the smokestacks was causing severe lung congestion and other problems, so in April 2005, 600 farmers attacked the refineries and tore them apart while the owner and his guards hid in their offices. Party officials obviously worry that the environmental situation threatens social stability. After 1,000 villagers in nearby Xiachaoshui spent the day destroying hundreds of river-polluting mines, again in April 2005, the town's anti-poverty funds were used by the officials to finance a late lunch in several restaurants in an attempt to appease the protesters.87
III. Rips in the Social Fabric
The desire for freedom was directly if furtively expressed to me by a young English-speaking man in 1979 when I was alone for a moment behind the train station in Jinan. It was outside, at night, and my translator went to look for our car and driver.
Seeing me, this man approached. "We will continue."
"What?"
"The fight for freedom." He turned away as my translator returned.
"What did he say?"
"Nothing," I said.
"Don't listen to him."
It turns out the passerby was right, people fought for freedom and democracy in China by massing at Tiananmen Square and by continuously pushing the envelope on censorship and honest expression. The state-run news agency has a special version of the news for trusted members of the party and military, presumably reflecting reality more accurately in terms of presentation, scope and detail.88 Corporate-owned media and brave journalists are, however, rivaling the party's control on information, often jeopardizing their own personal freedom. China has more journalists in jail under dubious circumstances than any other country.89 Although the party would rather censor it, the party simply can't stop information from so-called netizens despite a new Internet law on the "correct guidance of public opinion."90 Independently published books are also communicating information about food poisoning or SARS or other vital matters, such as the plight of the peasantry.91
The economic reforms that began with the Four Modernizations have spurred a massive internal migration from rural areas to fast-growing coastal cities. Husbands and wives, sometimes both, leave the land in search of work in urban areas. Divorce rates have skyrocketed because of work-related separations, and child abuse is a widespread problem. Suicide rates are by government admission alarmingly high—the highest in the world. These are unintended consequences, along with pollution and class conflict, of the new system's promotion of overproduction, competition and self-sacrifice.
Many who migrate to urban areas comprise the floating population, estimated to number 140 million or more.92 Illegal because unregistered, these migrants to urban areas come from nearby farms or from distant provinces to escape the economically depressed countryside. In the train station at Wuhan, the capital of Hubei province, I saw people who might be floaters. Peasants dressed in their best or only clothes calmly sat row upon row in the station's cavernous waiting room, illuminated by golden sunlight streaming through the windowpanes.
I looked down on them from the air-conditioned area that requires tickets to enter, the commodified space peopled by people with money who shop at brightly lit kiosks. Many strive to appear prosperous in the same style I saw in the seventies—white shirts, dark trousers and leather shoes—some still splattered with mud from the countryside. Many others, especially younger people, sport gaudy new fashions—signs of following, not so much a Confucian or socialist ethic of hard work, but of success in the commodity economy.
Out of necessity I ventured down into the maze of people, past the hall with a large-scale hand-washing operation—numerous large sinks with people lining up to use them—and I went into the men's room. A pair of young peasants came in after me—they were laughing and looked at me as they pulled up to the urinal. I turned away, toward the large, clear window to my right that would seem improper in the West. A woman was passing by outside. Times had certainly changed, I thought—in the seventies those guys wouldn't have dared look, figuring I would be followed and risk arrest for their indiscretion.
When I visited Jinan in 1979, I told a waitress that I wanted to kiss her. She pretended not to understand me. Now when I tell the salesgirl buttoning my silk jacket that she should move away, she doesn't budge—her hand feels my heart pound. Despite my best efforts to embody the social morality of a Confucian on my voyage, I did enjoy looking at the women in the massage parlors. Sex workers are regrettably so plentiful that a young woman I met in Yangshuo, who could well be part of the floating population, was called a prostitute by a rival guide. She has it better than most, learning English at a private school that employs the many foreigners who come here to ride bamboo rafts and climb rocks. She works as a guide in a beautiful place, although that certainly is grueling, underpaid work with long hours and it requires traveling great distances every day.
More often than not, the floating population, such as those in the train station in Wuhan, move south on long trains, chasing the promise of higher income. They wind up suffering in urban slums, sending money home. They live miserable lives in the margins, without the food and housing subsidies reserved for urban residents, working in restaurants, clothing stores and factories, and as unskilled labor on construction sites. Many floaters suffer chronic illnesses due to harsh working conditions and poor nutrition. Locals tolerate them because of the need for workers, but they are often regarded as criminals.
Rural unemployment is a serious problem, but at the tea plantation near the ancient town of Chaoliqiao one of the owners said it is difficult to find people to pick the leaves because everyone has left for the city. To his credit, Hu has exempted, beginning in 2005, China's 800 million farmers from a thousand-year-old agricultural tax.93 This is a truly significant source of relief as most peasants must still pay their 30-year land use contracts, which are controlled by party members who have a penchant for requisitioning land.
When developers want rural land, they often bribe party officials who in turn give tax cuts for selling land to themselves. But it seems here too the party has reacted to the loss of arable land with regulations forbidding development except under dire circumstances, such as the Beijing Olympics in 2008; and villagers seem to have embraced the chance to press for their rights in so-called meetings on stools, which are an outgrowth of the government's rural democracy campaign.94 Developers, however, use mercenaries to enforce these requisitions; a recent video report showed an entirely black-clad troop descend upon Shengyou in Hebei Province, killing six and beating the rest into submission.95
This system of corrupt, market-oriented reform has been particularly hard on rural Chinese women, hence the creation of government-sponsored women's programs and a "harmonious family" campaign.96 Chinese women commit suicide at three times the rate of men.97 Abandoned by their husbands who work in the costal cities, many women farm if they still have land and care for children alone.
Many young women have nothing, not even China's beautiful nature to fall back on, and they eat readily available pesticides to kill themselves. What will they do when asked, because of desertification and erosion over the next decade, to buy imported grains they can't hope to afford? In many cases, the collective farms have been privatized. According to The Economist, a staggering 40 million peasants have lost their land through requisitions over the last decade, creating a massive influx to urban areas.98
Cities reveal even more bluntly the way people are treated like things in China—the dismal life of workers in polluted cities such as the guy with sharp eyes in Shenzhen looking at my bag filled with camera gear and sizing me up through the crowd on the sidewalk with an eye for a desperate move. Blue collar workers in cities have such serious job safety concerns that they put their lives on the line every day. The white collars incessantly work and study in communal apartments and have "too many things to handle in too short a time," according to a recent study.99
Hu talks about "lasting stability and unity" and the capacity to deal with serious problems, but he also sets up special riot squads in cities across the country.100 He may be too insulated, even from the sandstorms that whirl around his Beijing palaces, to deal with problems as big as the increase in household waste from the millions of people flocking to cities. These people find themselves cut off from their families, suffering deep loneliness, and they work themselves to death, sometimes at jobs where the pay actually decreases as hours increase. They don't feel there's much to lose in risking everything when the factory riots start or when throwing themselves out of university windows.
Competition over exam scores and career opportunities are the main reasons more young urban people than ever commit suicide. Many attempt this impulsively, less than five minutes after the idea comes to them, which indicates they don't suffer depression, rather kill themselves because of bleak material conditions and prospects. Suicide is the fifth most common cause of death in China, behind lung cancer, traffic accidents and heart disease, but suicide is the number one cause of death for people 15 to 35.101 A quarter of all suicides in the world are committed in China and researchers believe the figure of 250,000 suicides per year is a gross underestimate because many deaths are not investigated.
Few tears are shed for party officials who commit suicide when their corruption has been exposed, such as their kickbacks for allowing pollution and skimming of funds that financed their now-forbidden gambling junkets to Macau—corruption is a capital crime anyway (traditionally executions are carried out with a bullet to the head but now the courts are shifting to mobile execution vans for lethal injections).
Hu calls for building a harmonious society while cracking down on symptoms of class conflict erupting across the country on a daily basis—a cart scratching an expensive car that leads to a full-scale riot,102 for example, or the astounding number of organized protests nationwide. Sharp class divisions and ecological disaster were not factored into Deng's equation of domestic savings, foreign investment and cheap labor that would theoretically enable the country to grow out of any problem. Market capitalism has blossomed within state capitalism giving the country many small flowers, the examples of success, atop tall weeds representing the majority that somehow survives the acid rain and scavengers to keep the blossoms aloft.
The new system has heightened to an extreme degree and in a short time the oppositions of work and consumption, forces that seem independent in origin but interact at the level of the commodity—selling oneself as a commodity on the labor market to consume other commodities in the shopping market. In both the abstract and concrete senses, of statistics on hours worked per day and alienation measured in suicides, Chinese labor has sacrificed itself to red capital. The current leaders have used labor markets (always in competition with a vast prison labor system) and commodities (many of which are useful to the masses while many others are more of symbolic or exchange value) as levers in the maintenance of the party's monopoly on administrative power. Indeed, the new clothes of President Hu in the illustration on the cover of Time103 feature a Mao jacket with the designer initials of Louis Vuitton.
Everyday life is hard for most Chinese who sacrifice themselves at work to fulfill their traditional social obligations and also the newfound sensations of self-indulgence they feel as consumers.104 These reasons are usually enough to lure most of them back into the cage of work for another day instead of rioting or throwing themselves out windows. China, however, does exhibit these clear signs of the social fabric unraveling. Time will tell whether the market extremism that embraces a particularly destructive form of change can survive its crises and whether the world can survive along with it.
Change has been so great over the last twenty-six years that China is now exerting immense, perhaps determinate, influence on the world. All the more reason to note with alarm how aggressively the natural capital of China was appropriated and exploited, and how in many ways—environmentally and socially—everyone is worse off than they were in 1979. The Chinese people may find freedom and rest somewhere, but it will only be after the tainted ecology created by the people who kill and commit other crimes against nature undergoes still more change.
Revolutions tend to take place during periods of economic growth and rising expectations, and the Chinese have a history of revolution and military strategy to draw on. The anti-pollution rioters in the countryside and unemployed floaters in the city know the commodity economy is a parasite that threatens to kill the host on which it lives. Sensual exchange between autonomous human subjects and the deep rest one enjoys after sex and sabotage are the best treatments for the new China syndrome that depends on alienated labor and results in death.
Coda: Chibi, Wuhan, Yangshuo
Chibi. My recent trip took me to the end of a long road cutting through the green rape fields in bloom with yellow flowers, to the place on the Yangtze River where the Battle of Chibi or Red Cliff took place in A.D. 208. Characters bearing the name were contemporaneously carved in rock, marking this spot of a battle known to all Chinese that has strategic lessons for the refusal of work movement. In the event, the northern warlord faced two southern warlords at this bluff, and the latter deployed a masterful series of interlocking stratagems that set the enemy on its heels. The smaller southern forces infiltrated the northern camp with a spy by first whipping him so that he would appear to be a genuine defector. He convinced the northern warlord to string his ships together for stability. But this made them vulnerable to fireboats soaked in fish oil and flaming arrows. With cunning and a favorable shift in the wind, the southern forces set fire to their ships then slipped away in smaller boats as arrows hurled fire onto the enemy's giant tie up of ships. The northern forces had been on campaign for a long time and weren't skilled in the nautical realm—they fled or were driven from this place where the cliffs turned red from burning ships. As the famous saying about this battle goes, "The few defeat the many and the weak defeat the strong."105
Wuhan. At the Yellow Crane Pavilion in Wuhan, first built in 223 AD and reconstructed many times, most recently in 1981, I encountered a tactic that would be good for the Chinese and rang the giant good luck bell with a tree suspended by ropes in hope that it is carried out nationwide, even worldwide. But first I climbed the rosewood steps spiraling up the tower that sits atop Mt. Snake, where, as the story goes, the owner of a wine shop would give free wine to an artist who drew a yellow crane. When he left, the crane would come to life and dance for the customers, which was good for business.
With its overlapping ridges and interlocking flying eaves, this was a gathering place for poets, such as Li Po, who writes of coming here as a wanderer thinking of home, remembering his far away Ch'ang-an. "And then," he says, without much explanation, "from deep in Yellow Crane Pavilion," meaning the polished wood rooms with crimson pillars, tapestries on the walls and texture on the windows, "I heard a beautiful bamboo flute play 'Falling Plum Blossoms.'" Then and now, "It was late spring in a city by the river."106 On the balcony, I see the Yangtze stretch out before me in a long bend that's bisected by a low bridge, and from the heights of this five-story pavilion on the hill, I can almost see the sun through the hazy smog. Perhaps Li Po, or Li Bai, as the Chinese call him, had ulterior motives for his deferral of writing more about the pavilion—did he make a tactical deferral to another's poem because, as can be inferred from his poems, he was lazy and there was wine to drink and women to meet?
As I'm leaving the pavilion grounds, I see Mao's youthful calligraphy, which reflects his energy and ambition, reproduced on the walls and a store that sells relics of the Cultural Revolution: the pins, posters and books from the sixties, such as those containing Mao's military thoughts. I wonder if it occurred to him, as it surely has to some of the overworked people after a long day smashing factories and destroying mines, to defer to the work that has already been done, all the alienated industrial production that is killing the planet, before doing more of it.
This is admittedly a weak, subjective response to forces that are objectively quite powerful. But with conditions being as dangerous as they are for labor organizers in the new China, one can do little but try to avoid excessive work and pollution, and find consolations where one can. In all of China there must be at least a few weak, lazy poets with cunning tactics to somehow defeat, at least on the personal level or temporary basis, red capital and its many strong supporters.
Yangshuo. At the end of the Li River cruise, the ship docks and I walk through the arcade of vendors into the dusty town. It's an ideal place nestled on a small plain, surrounded by mountains. People have lived here for millennia, but it feels more like a boomtown with many small shops and streets full of bikes, motorcycles, cars, trucks and buses. Kids dressed in bright yellow shirts and matching hats pour out of school into the street. After a few moments, as hundreds of them move into the crossroads around us and beyond, I'm reminded of the yellow flowers in the fields that grow so quickly and abundantly.
I go half a kilometer farther to the hotel, a four-star place with photographs of presidents and prime ministers in the lobby, although visitors such as Clinton didn't spend the night, preferring the big city of Guilin, which is only a couple hours away by car. The room looks into the back of a brothel—a pretty girl watches television in lingerie in the first room, a group of women play cards and drink in the second and the blind is closed on the third. A voyeuristic thrill rushes through me and I watch for a while.
It wouldn't be exceptional if they weren't so lightly dressed and obviously waiting for sex. I decide to check out the sauna, which is in the massage area, and the manager invites me to open the curtain and look through a window on the solitary prostitute in pajamas waiting for her next customer. She watches television as I hold back the curtain and look into her glass box—the scenario has a sickening commercial feel.
As I venture out, a little Chinese woman in her early twenties ventures an approximation of English to me. Our encounter is on the hotel stairway and happens a little too fast for me not to suspect her of being a plant or a hooker. Her clothes, clean white pants and a cotton top, give her a respectable appearance. She has just applied to work at the hotel, she says, but for the most part she has worked as a guide, which prompts her to inform me that I must see a rock formation shaped like the moon and take a bamboo raft ride on the Waiting for the Dragon River.
She speaks passionately about the Impressions of the Shanshui Theater, which is built around karsts on the river—how the red fishing nets flutter with the melody and the lights on costumes reflect on the water. She skips a beat and I suspect she wants to be one of the daughters of the Li who sings the mating song "vines will twine the trees" and other allusions to love. She's so small she seems completely harmless to me. Her face is expressive and I watch her tiny lips move as she speaks. She's happy to be my guide. Her passion, however, is singing and she holds a few notes for me as we walk down the main street—a southern women singing "whenever someone passes," as Li Po puts it.107
I'm looking for the shop with slide film that I spotted earlier as I listen to her pretty voice. Her broken English is flattering—she compliments my voice and tells me to "express out your happy and sweet to the cold people and bad things." When I tell her I write about war and strategy, she tells me she once worked in a bookstore. Now she likes "the sweet oral language and body language instead of the read just by brain." She says I probably think too much and she doesn't like it. I say her name and she says she likes the intonation. She wants me to write sweet things.
She's right. I do have heavy thoughts on my mind. The Russians have offered the Chinese all the amphibious assault vehicles they need, possibly to invade Taiwan, and the two nations have conducted joint military exercises. China always claims to be a peaceful power but may have other strategies, beyond the conquest of Tibet, to match its expanding military.
She says I have the face of someone who listens. I tell her I listen with my mind. Our souls blend together by the river as she sings and I photograph the river and the buffalo on the other side, the passing boats in the foreground and the oddly shaped karsts on the horizon. She won't pose nude; no naïve realism with her. Given the way she approached me, she has, I suspect, a taste for the unknown, for what changes, which makes me want to show her something she'll remember. She's a traveler and she likes travelers like me. We come and go with the ships.
She interprets her experiences with us in her songs, that is, when she returns to her body. Under the influence of her melodies and the flow of the river my mind feels a surge and remembers to forget as I enter into the movements of nature and follow them on film.
She stops singing. "Are you married?"
"Only to the transformations of reality."
She, like so many other Chinese, has made the transformation from self-restraint to self-indulgence. She sings as we move down the river, passing a couple kissing under the willow tree. I look over my shoulder and see the couple still kissing, consuming one another, and I'm reminded of the priceless wisdom in the ancient sex manuals.108 She touches my hair as I focus the camera—the view registers in my mind as though a strip of film has been exposed not for seconds or hours but years through a minute aperture in the gray absence of the sun. She says she doesn't know how to take pictures. I show her and our hands sing a little duet around the cable release. She does it on her own. The shutter falls and we calmly sit by the river, immobile, listening to the inaudible music and embracing life with this great inactivity.
Len Bracken—Hong Kong, Guilin, Washington D.C.—April-November 2005
Notes:
1 Guy Debord, La plante malade (Paris, 2004).
2 Ian Cobain and Adam Luck, "The beauty products from the skin of executed Chinese prisoners," London Guardian, September 13, 2005.
3 China Labor Bulletin, ""The Plight of E-Waste Wokers," August 15, 2005.
4 Xiangquan Zeng, et. al, "Working time in transition: The dual task of standardization and flexibilization in China," International Labor Organization (Genva, 2005).
5 CIA's 2005 World Fact Book describes unemployment as "9.8% in urban areas; substantial unemployment and underemployment in rural areas; an official Chinese journal estimated overall unemployment (including rural areas) for 2003 at 20% (2004 est.)." Meanwhile, the Chinanews.cn May 25, 2005 article "Youth unemployment rate remains high," puts the official average unemployment rate for Chinese society at 6.1%. Given that even slight differences in rates equate to huge numbers of people because of China's size, I wouldn't want to say that there are, for example, 170 million unemployed people in China when the number in the rural areas alone may exceed that figure.
6 Michael Sheridan. "China's hidden trade in children." Sunday Times, September 25, 2005.
7 Beth Burwinkel. "The Great Wall." Kentucky Courier-Journal, n.d.
8 Louis Uchitelle, "When the Chinese Consumer Is King," New York Times, December 14, 2003. South China Mall in Donguang is the world's largest shopping mall, and by 2010, seven of the world's ten largest malls will be in China. Industry reports also that the rfid (radio frequency identification device) market is expanding rapidly in ID cards and consumer goods will likely follow, presenting some obsessed capitalist with the prospect of knowing who has what and where.
9 Jonathan Watts, "Suicide blights China's young adults," Guardian International, July 26, 2005.
10 Worldwatch Institute, Vital Signs (Washington, 2005).
11 See Section II under the subhead Anti-Pollution Riots.
12 Because of dams and pollution, migratory ducks compete with farm animals for resources; as they come into contact, the H5N1 virus spreads to animals who have spread it to humans. Authorities responded with the mass slaughter of birds, the so-called cull, in 2004.
13 See Section I under the subhead Workers Suffer and Die.
14 Philippe Arbaizar, et al. Henri Cartier-Bresson—the Man, the Image and the World (London, 2003).
15 China Daily, "Beijing moves to put private cars in check," April 4, 2005.
16 Xinhua, "Income gap in China critical by 2010, experts warn," August 22, 2005. A team of income research specialists devised a color-coded warning system to predict trends. It is now yellow but may reach the red zone, which indicates the "disparity is totally unacceptable" and threatens social stability.
17 International Finance Corporation, "IFC Publishes First Analysis of Private Sector in China," October 18, 2000; see also, China.org, "Private Sector: Pillar of Growth," March 10, 2004; see also, China.org, "Development of the Non-state Owned Sector," November 7, 2003.
18 United Kingdom, European Union, New Zealand, Australia, etc.
19 CIA, 2005 World Handbook (online edtion).
20 Liu Li, "Rivers polluted, drinking water tainted," China Daily. June 30, 2005; see also, Wei Wu and Shan Chungang, "China to adopt fresh bids for environmental goals," Xinhua, June 29, 2005.
21 Watts, op. cit.
22 Michael Elliot, "China's New Revolution," Time, June 27, 2005 - shows steadily rising retail sales, cell-phone ownership, car ownership and aircraft departures.
23 Xinhua, "Premier Wen stresses building of harmonious society," March 5, 2005; Xinhua, "Building harmonious society crucial for China's progress: Hu," June 26, 2005.
24 Interview with Elizabeth Economy of the Council on Foreign Relations website.
25 BBC News, August 8, 2005; see also, Mure Dickie, "15 deaths a day as China digs deep for coal," December 21, 2004.
26 J. Takala, "Introductory Report: Decent Work - Safe Work," International Labor Organization (Geneva, 2005).
27 I interviewed the Marxist legislator Leung Kwok-hung, known as Long Hair, in his highly secure government office festooned with agit-prop banners, such as the white one in red characters, "Your heart and life are calm because you have no regrets ... your spirit will be strong even though you face great difficulty." With his hair and Che t-shirt, his hand-rolled cigarettes in the no smoking building, and most of all with his large following in the poor districts of Kowloon, he's a fly on the lens of the political machine operated from Beijing. His latest action, seeking recognition for the passing of Zhao Ziyang—the high-ranking official who had fallen from favor for sympathizing with the students in the 1989 Tiananmen protests—escalated to a dramatic protest by the Democratic Bloc that shut down the assembly for the first time in its history. According to Long Hair, the role of a revolutionary could be insurrectionary or legislative, and he's pushing for Beijing to allow a referendum on the chief executive position for this administrative area, giving the citizens final say on the person who emerges from the vote by the 800-member Legco. In a recent shift, Hong Kong shipping magnate Tung Chee-hwa turned over the CE post to Sir Donald Tsang, a "yes man" with a penchant for film analogies who once famously compared Hong Kong's fiscal situation to Sharon Stone in Basic Instinct for not having anything to hide.
28 Wang Hui, China's New Order (Cambridge, 2003).
29 Jim Yardley, "Riot in Rural China as Police Try to Halt Pollution Protest," New York Times, April 14, 2005.
30 Howard French, "China's New Frontiers: Tests of Democracy and Dissent," New York Times, June 19, 2005.
31 Audra Ang, "Dozens Hurt After China Factory Protest," Associated Press, August 21, 2005; Voice of America, "Anti-pollution protests break out in eastern China," August 25, 2005.
32 Edward Cody, "China's Rising Tide of Protest Sweeping Up Party Officials," Washington Post, September 12, 2005.
33 Edward Cody, "In Chinese Cyberspace, A Blossoming Passion," Washington Post, July 19, 2005.
34 Echo Shan, "China: Wild parties, orgies leave the Great Wall defiled," Asian Sex Gazette, August 12, 2005.
35 Jean Francois Billeter, Leons sur Tcouang-tseu (Paris, 2001); idem., Études sur Tchouang-tseu (Paris, 2004).
36 Len Bracken, Dialectical Hedonism (Washington, 2003).
37 Paul Lafargue. The Right to Be Lazy (Ardmore, 1999).
38 Billeter, op. cit.
39 Elliot, op. cit.
40 World Bank, "World Development Indicators database," July 15, 2005.
41 Lehman Brothers, China: Gigantic Possibilities, Present Realities (New York, 2005).
42 CIA, op. cit.
43 China Daily (Hong Kong Edition), "Mainland surplus may top US$100b," July 13, 2005.
44 People's Daily Online, "EU Halts Chinese Sweater Imports," July 23, 2005.
45 Figures on child and prison labor are unreliable; these numbers are on the conservative side of estimates.
46 Reuters, "China June trade surplus swells five-fold," July 11, 2005.
47 WorldWatch Institute, op. cit.
48 Hayet Sellami, "China's Power Sector: Out of Juice!" China International Business, April 1, 2005.
49 Nayan Chanda, "Crouching Tiger, Swimming Dragon," New York Times, April 11, 2005.
50 Economy, op. cit.
51 Philip Thornton, "Global savings imbalance could force rates higher," The Independent, September 15, 2005; Laura D'Andrea Tyson, "What CNOOC Leaves Behind," Business Week, August 15, 2005; see also, People's Daily, "10,000 big merger deals expected in five years," November 20, 2003.
52 Mike Dolan, "The whereabouts of China's currency stash," Reuters, June 20, 2005.
53 Ibid.
54 Ibid.
55 Widely published news articles on IMF and BIS reports and speeches by Greenspan and Summers - the later was particularly blunt in describing "screw the world" and "the world screws us" scenarios.
56 Bruce Stannard, "Dumping of US dollar could trigger 'economic September 11,'" The Australian, August 29, 2005.
57 http://www.engenderhealth.org/ia/cbc/china.html
58 David Eimer, "China admits women were forced to have abortions," London Independent, September 21, 2005.
59 CIA, op. cit.
60 Zeng, op. cit., p. 1.
61 Ibid., p. 2, table 1.1.
62 Ibid., p. 4.
63 Ibid., p. 12, table 2.6.
64 Ibid., p. 4, note 4.
65 Takala, op. cit., p. 6, table 2.
66 Ibid., p. 7, table 3.
67 Ibid., p. 6, table 1.
68 Marwaan Macan-Markar, "All growth, no jobs," Asia Times, September 3, 2005.
69 Tim Luard, "China's 'reforming' work programme," BBC News, May 11, 2005.
70 Keith Bradsher, "China Looms as the World's Next Leading Auto Exporter," New York Times, April 22, 2005.
71 Schell is the author of nine books on China - Discos and Democracy and To Grow Rich Is Glorious are two titles that contain this warning.
72 Xinhua, "Environmental issue a top concern," August 2, 2005.
73 Economist, "A great wall of waste," August 19, 2004.
74 English.eastday.com, "Environmental crisis possible," June 20, 2005.
75 Xinhua, "Polluting enterprises, mines shut down," June 24, 2005.
76 Xinhua, "Pollution poses grave threat to the poor," July 23, 2005.
77 vIbid.; see also CIA, op. cit.
78 Economist, op. cit.
79 China Radio International, "China Horizons," May 18, 2005.
80 Xinhua, "3,988 water pollution accidents occur in four years," June 29, 2005.
81 Xinhua, "Rivers polluted, drinking water tainted," June 30, 2005.
82 World Health Organization.
83 Billeter, op. cit.
84 Yardley, op. cit.
85 Ang, op. cit.
86 Greenpeace International.
87 Edward Cody, "China's Rising Tide of Protest Sweeping Up Party Officials," Washington Post, September 12, 2005.
88 Perry Link, "China: Wiping Out the Truth," New York Review of Books, February 24, 2005.
89 Ibid.
90 Reuters, "China sets new rules on Internet news," September 25, 2005; see also, Audra Ang, "Beijing Clinic Treats Online Addicts," Associated Press, July 3, 2005.
91 For example, Investigation of the Chinese Peasantry by Chen Guidi and Wu Chuntao and How the Chinese Government Controls the Media by He Qinglian
92 Chinanews.cn, "China's floating population exceeded 10 percent of total," January 6, 2005.
93 Xinhua, "China's 800 million farmers to be free from agriculture tax," June 29, 2005.
94 Xinhua, "Chinese farmers gain say in village affairs through 'meetings on stools,'" December 17, 2004.
95 Economist, "Turning ploughshares into staves," June 25, 2005.
96 Xinhua, "Forum focuses on harmonious family," August 19, 2005; Xinhua, "Happiness Project helps needy rural mothers," August 18, 2005.
97 Watts, op. cit.
98 Economist, "China's land disputes," June 23, 2005.
99 Xinhua, "'White collar' now becomes unpopular title," June 25, 2005.
100 Richard McGregor, "China sets up squads to combat terrorism," Financial Times, August 18, 2005.
101 Watts, op. cit.
102 Joseph Kahn, "China's 'Haves' Stir the 'Have Nots' to Violence," New York Times, December 31, 2004.
103 Elliot, op. cit.
104 John Ridding, "Hungry for the many tastes of freedom," Financial Times, April 10, 2005.
105 Interview with local guide and Internet travel sites. According to the website MonkeyPeaches, John Woo will film The Battle of Red Cliff based on the screenplay by Zou Jingzhi and staring Leung Chiu-Wai and Ken Watanabe.
106 Li Po and Tu Fu (London, 1973).
107 The Erotic Spirit edited by Sam Hamill (Boston, 2003).
108 Jolan Chang, Tao of Love and Sex (New York, 1977); idem., Tao of the Loving Couple (New York, 1983).
Copyright Restrictions Apply